The HEAL Association
Conference
The Hospital Educator and Academic Liaison Association's Annual Conferences provide opportunities for professional development and ongoing collaboration among multidisciplinary professionals to support our mission of improving the educational outcomes for students with medical and mental health needs.  Combining the expertise our members and invited speakers we offer a robust educational program specific to the needs of our membership.
Virtual Conference 2023
Conference registration is now OPEN!
The virtual conference platform is Zoom Events this year. Registered/paid attendees will receive a unique link for the conference site at least 2 weeks prior to the start of conference. This will allow attendees to visit the virtual lobby and select sessions to add to your personalized itinerary. We look forward to re-connecting with all of you!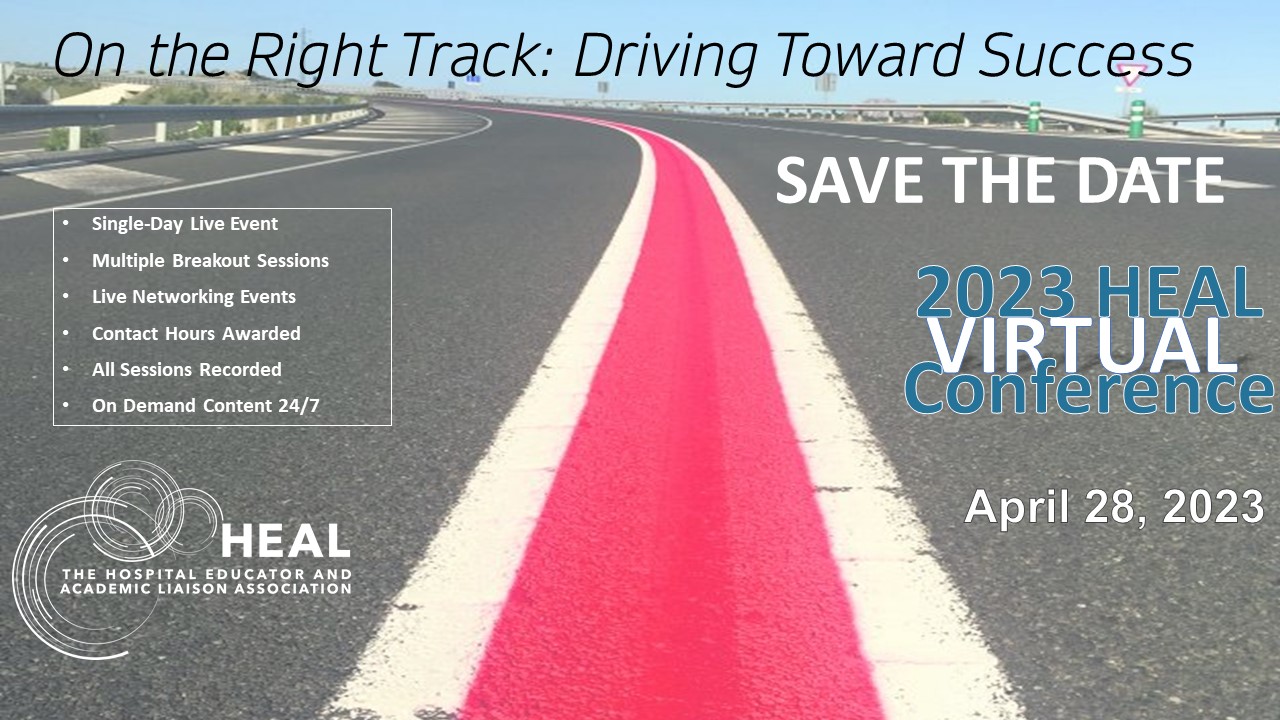 The 2023 HEAL conference was scheduled to take place in Indiana next spring. After much deliberation the board has decided to take a pit stop on the way to Indy.
Holding the conference virtually for the last two years has allowed the organization to be in a very good financial position. The board was greatly concerned with the increase cost of goods and services, that we would not be able to host a conference that would be reasonably priced for the membership and allow us to  sustain our current financial status.
To better serve our members we will be holding the 2023 HEAL conference virtually.  This decision will allow us to secure funding to offset the cost of conference,  provide you a variety of programs and give the board an opportunity to create a conference experience that will appeal to all members.
The road to Indy will consist of many turns and straight aways that will lead us to Victory Lane, our 2024 in person conference.  We hope to partner with you at each turn for connection and new strategies to better serve our students/patients.  Be prepared to jump in your car, buckle up and join us as we race to Indy.
Due to evolving circumstances, conference content, speakers, and schedule may change unexpectedly. We will post any changes as soon as we are made aware of them. Thank you for your patience during these challenging times.